http://www.redbubble.com/products/configure/6392456-greeting-card
Been out and about today. I have taken lots and lots of flower photos and shall be putting more up but for now these three Kangaroo Paw pictures are available.
The Kangaroo Paw is the floral emblem of the state of Western Australia, which is where I grew up. These ones are growing in the grounds of the University of Sydney. There are so many varieties there!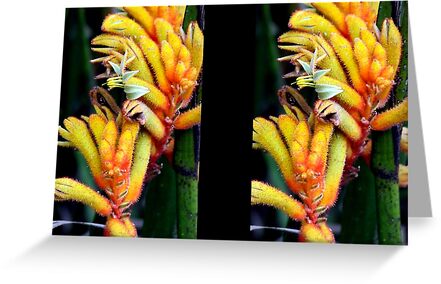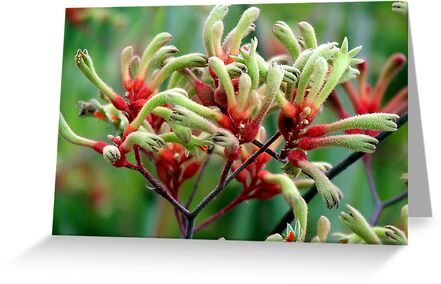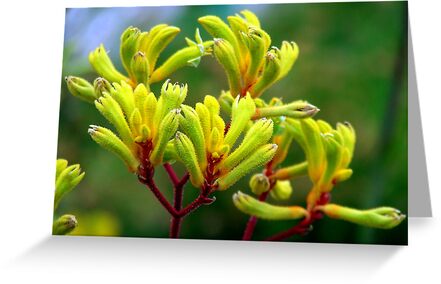 These are shown here as cards but they are also available as postcards and prints.
Western Australia is known as the Wildflower State. Not because the other states don't have any wildflowers but because the flowers of W.A. are unique, having been separated for millions of years from the rest of Australia by desert.