"Inlet cliffs" by smallfox | RedBubble
: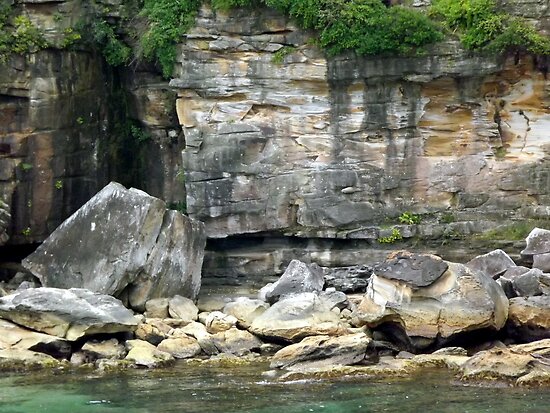 Next to Coogee Beach is Gordon Bay and the way in is lined by tree-topped cliffs. It is very quiet in the bushes on the top, looking down on this scene.
New South Wales, Australia.
It delights me that it is only a half-hour bus ride and a little walk from my doorstep.