Ferns are amongst my favourite plants. They are more ancient than the dinosaurs and beautifully primitive.
The first is the most recent photograph. Taken at Sydney Park in St Peters a couple of weeks ago, I saw this growing out amongst the rocks and
loved
the red colouring.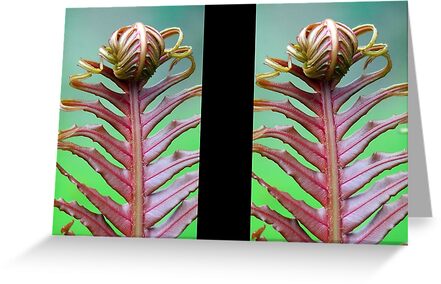 The second picture was taken at Darling Harbour. I was walking over a footbridge and just saw it beneath me. Such a great and unusual angle to see a tree fern from.
Click on the pictures to see them on RedBubble. I've only
two fern pictures
, much to my surprise - these two. Well, I must get some more, mustn't I.